The Fiesta Filipina Dance Troupe of Canada is on a very important voyage — ownership of a permanent home.
After the success of its 37th repertoire entitled "Kulay", the company realized that to reach its full potential and secure its presence and status as the premier traditional Filipino dance company in North America, it needs to find a home. Fiesta's home will allow the troupe to not only maintain their current level of excellence but potentially exceed them.
Looking to September 2003, we started planning to buy a building and we launched the project in November 2004. We were faced with so many difficulties but the overwhelming financial support of the Fiesta Board of Directors, the Fiesta Parents' Association, the Fiesta Alumni Group, the Fiesta Assistance and Services and the community gave us the motivation to continue on our journey for our home.
Finally, in March of 2003, we decided to buy the 2,480 square feet property at Unit 6-7125 Pacific Circle, Mississauga, Ontario. On June 7, 2004, the dance troupe moved to its new home.
This is where our next difficult journey began. We needed to renovate our home to make it serve our purposes better. Where would we get the money? We have the mortgage to pay and the operating expenses to worry about and we were not prepared for this other bigger problem.
Modesty aside, our organization is made up of so many talented people who could not only dance, sing, play instruments, etc. but could also find ways of rescuing us in the midst of difficulties. One of our members requested the financial help of the Trillium Foundation.
With the aid of the Trillium Foundation, we received a grant to aid in the renovation. Our home is now ready. The grand opening of the building was held on October 2, 2005.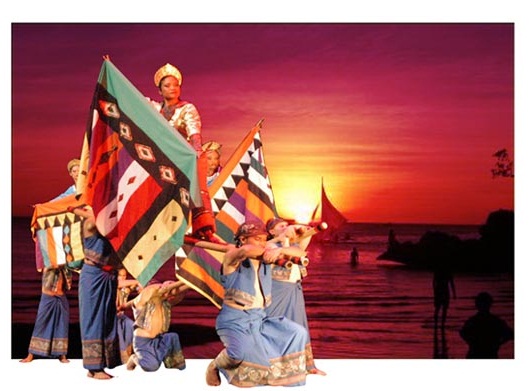 Fiesta Filipina Centre For The Arts
Fiesta's home will be used to house all its preparatory activities under one roof:
 Rehearsals – In the past, the dancers and rondalla would rehearse where they could find space – in church basements and community centres. In certain circumstances, practices had to be cancelled when there was no available practice area.
THEN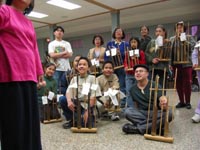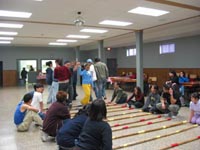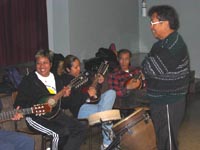 NOW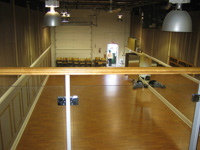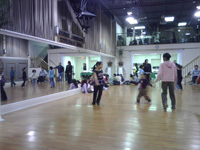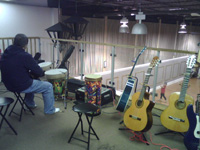 Storage – Its costumes, props and musical instruments were previously housed in the residences of its members, thereby, resulting in unnecessary wear and tear or loss.
THEN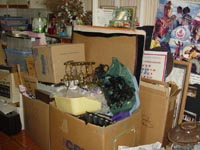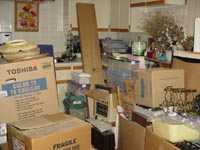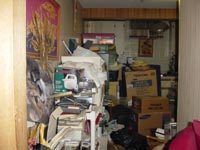 NOW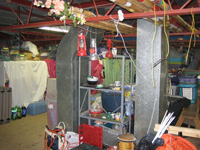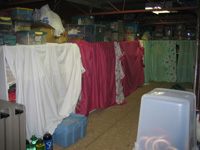 Sponsorship Opportunities
You can make a difference. The Fiesta Filipina Dance Troupe is a non-profit organization. All funds raised from sponsorships and contributions will be used to finance the expenses of the building. Here are ways you can join our voyage:
 Platinum Sponsor — $5000 and up
 Gold Sponsor — $2,500 – $4,999
 Silver Sponsor — $1,000 – $2,499
 Bronze Sponsor — $500 – $999
Please join us at other events spearheaded by the Fiesta Filipina Dance Troupe, the Fiesta Parents Association, Fiesta Assistance and Services, Fiesta Alumni, and other community-based organizations who are assisting the Fiesta Building Fund.
Benefits And Contacts
BENEFITS
 Sponsorship Plaque
 Plaque of Appreciation
 Inclusion of Name in Souvenir Programs
 Free Tickets to Fiesta's Shows
 Advance Ticket Sales Privilege
 Advertisement in Major Filipino Newspapers
Amount of benefits will vary according to the sponsorship category.
CONTACTS
For more information please contact the following committee members:
 Estrellita Aguinaldo, (416) 527-4271
 Fanny Calucag, (416) 521 – 9845
 Tony Ortiz, (905) 279 – 0187
Program Offered
 Fit to dance – Dancercise with Sue – Enjoy a 40 minute workout doing dances such as Cha Cha, Salsa, Merengue and even Disco
Every Tuesday at 7:00pm
 Flower Arrangement with Lito ($5.00 plus materials) – learn to beautify your house, bedroom or office by learning to do flower arrangement. This program is offered for 8 weeks only.
Fiesta Lottery 2008 Winner
In order to raise funds for new costumes, props and instruments, Fiesta Filipina had a lottery. Tickets sold at $1 a ticket for cash prizes. 1st Place prize was $3,000, 2nd Place prize was $2,000 and 3rd Place prize was $1,000. The winning tickets were drawn during Fiesta's annual concert on Saturday, September 6, 2008 at the Living Arts Centre. Congratulations to the lucky winners!
Left to Right: Jeannette Fabella proxy for Neil Fabella (3rd Place Winner – Ticket 11599), Anna Selvam (2nd Place Winner – Ticket 15885) and Bing Paduada (1st Place Winner – Ticket 09138